Grounding Peace & Empowerment Meditation
 Grounding is a powerful exercise that connects you deeply with Mother Earth.  Grounding helps you connect to the sense of being rooted and connected.
The intention of this meditation is to reconnect you with your inner Light and ground into the support of Mother Earth to remember You are The Love!
I believe that Together we can Light Up the World - as Together We Are Strong!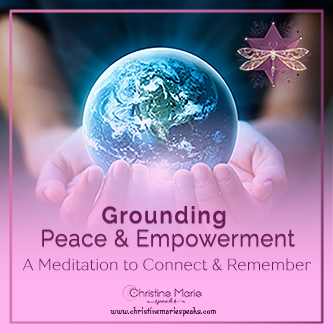 Click here to Listen and/or Download