Christine Marie
Biography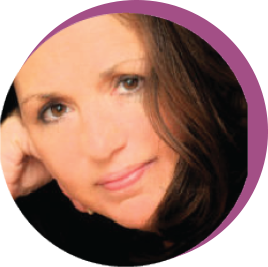 Christine Marie, born and raised just outside of New York City in Harrington Park, NJ now lives in Tampa Florida since 2009. She has been helping clients achieve lasting change since 2015 through her Tampa based Hypnotherapy Practice from her Body Mind Spa, and virtually, since 2019.
She has always had the inclination and was naturally drawn to this type of work, however, at the guidance of elders, after leaving high school, she first went to school for business going on to study and work in Information Technology.  Christine continued on as a student of life and has always continued adult learning through reading and studying topics related to self-help, healing, body mind, Spirit and emotion. 
In 2012 the passing of her son Brendon changed the course of her life forever.  She went onto formally study Hypnotherapy at Florida Hypnotherapy, a 500 hour Professional State Certified School earning her Certified, Clinical, and Transpersonal Hypnotherapy designations. She continued in to achieve her certification as a Neuro- Linguistic Practitioner, studying directly with Richard Bandler, one of the founders of NLP. Christine first opened her practice, Christine Marie Hypnotherapy in 2015 and then opened her Body, Mind, Spa, My EssentialHz in 2016 and now practices full time through virtual session helping clients all over the world.  
She has continued her formal learning earning her Certified Stress Management Consultant and Certified Integrative Life Coach designations through iACT (International Association of Counselors & Therapists). She also completed a certification in the Gibson-Banning Method of Life Coaching and earned her Certification as Online Conversational Hypnotherapist through the International Association of Professional Conversational Hypnotists (IAPCH), and is a Certified Master Trainer of Hypnotherapy through iACT.
She continued her studies mastering the art of NLP, studying HNLP which is Humanist Neuro-linguistic Psychology, completing the Master Level Studies which incorporates Ericksonian style conversational based approach to hypnotherapy, working with the minds natural tendencies to help clients achieve immediate and lasting change.
Christine has also completed several spiritually based designations including Certified Angel Healer Practitioner (2014), Certified Professional Aromatherapist (2016), Certified Soul Guidance/Sacred Mentor (2018), Certified 200 Hour Yoga Teacher Training (2018), Certified Divine Sleep Yoga Nidra Teacher (2019), and Certified Integrative Soul Activation Practitioner (2020).
Christine is the author of Soul Truths, The Journey from Grief to Peace (2017), and is a contributing author in Conversations that Make a Difference – Stories that create a Bigger Vision, with "Vote for Hope" (2014 ), and Conversations that Make a Difference with, Shift Your Beliefs to Get What You Want with "From Grief to Grace" (2014).
Christine  is currently attending the University of Metaphysics working towards the achievement of her Masters in the Metaphysical Psychology of Consciousness.
Christine currently holds professional membership at iACT, ACHE and NAHA
Life Mentoring and Soul Transformation